Now available from Amazon, Indigo, AbeBooks, Blackwell's, The University of Toronto Press, and The Porcupine's Quill.


BOOK DESCRIPTION
The Essential Daryl Hine by Daryl Hine and James Pollock  
ISBN-13: 978-0889843851
The Essential Daryl Hine presents a judicious selection of the work of a poetic virtuoso, a friend of James Merrill, John Hollander, and Richard Howard long celebrated for his learned wit, formal and rhetorical mastery, and cosmopolitan sensibility.
First published at the age of fifteen and admired for six decades as a poetic virtuoso, Daryl Hine is recognized today as one of the strongest Canadian poets of the twentieth century. His poems, widely cultured and often autobiographical, engage with a remarkable variety of forms, genres, and subjects. With their complex syntax and lavish deployment of metres, tropes, and rhyme, the poems in The Essential Daryl Hine reveal what Pollock, in his illuminating foreword, calls "a matador of art, fighting the toro of death with consummate style."
The Essential Poets Series presents the works of Canada's most celebrated poets in editions that are beautiful, accessible, and affordable. The Essential Daryl Hine is the 12th volume in the series.
---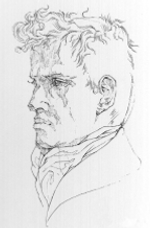 Born in 1936, and raised in New Westminster, British Columbia, Daryl Hine studied classics and philosophy at McGill University in Montreal, and earned a Ph.D. in comparative literature at the University of Chicago. He was the editor of Poetry magazine from 1968 to 1978, and taught at the University of Chicago, Northwestern University and the University of Illinois at Chicago. As a poet, Hine was known for his learned wit, formal mastery, and cosmopolitan sensibility. He published eighteen volumes of poetry, several works of prose and verse drama, and five books of translations from ancient Greek and Latin poets. He was awarded a Guggenheim Fellowship in 1980, and a MacArthur Foundation Fellowship in 1986, among other awards. In 2010 he was a finalist for the Governor General's Literary Award in Poetry. Hine died in 2012 in Evanston, Illinois, at the age of 76.